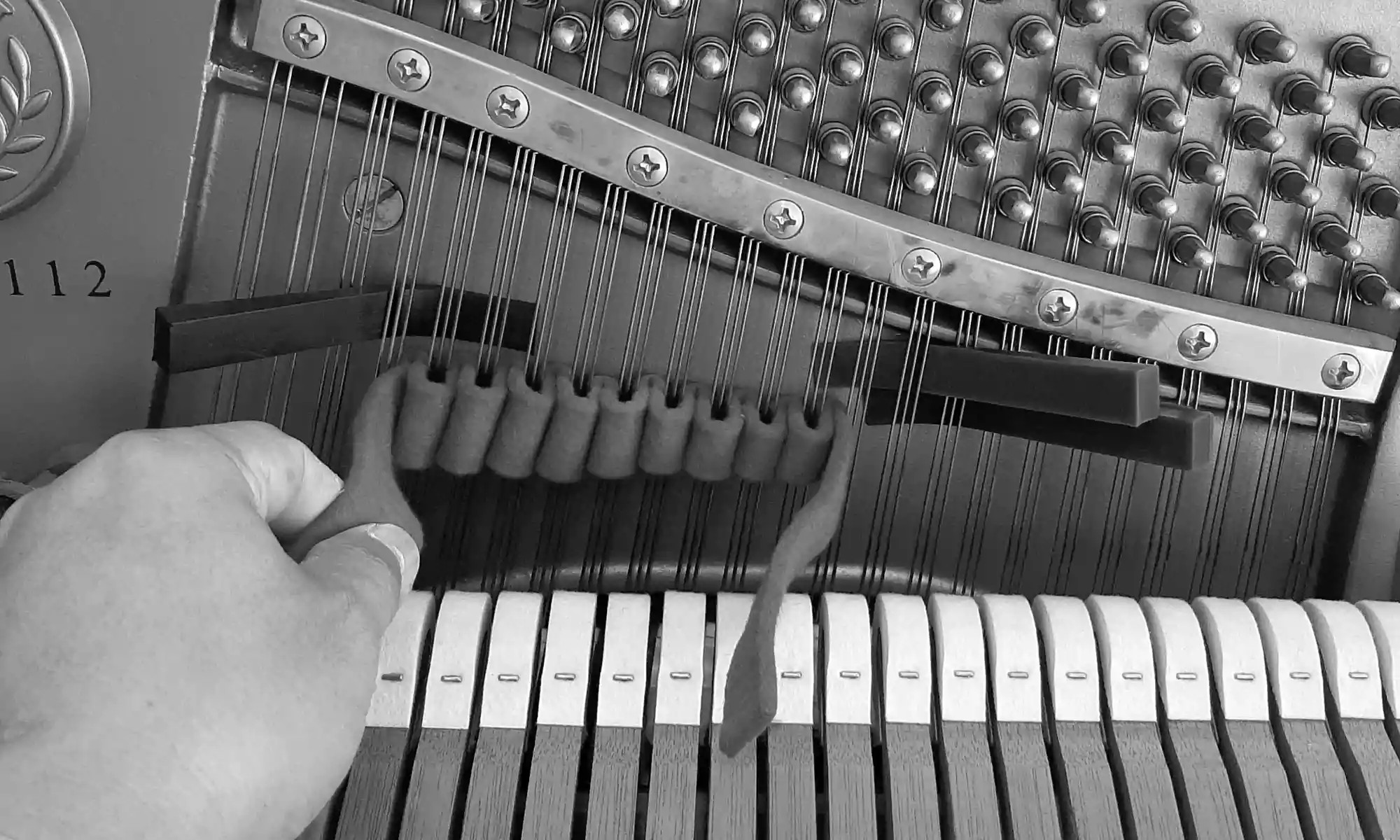 Pro Piano Tuner is a piano tuning service based in Bangkok, Thailand. Also offers piano repair services. In addition, we offer 20% discount promotions for our valued customers. Our main area of service is in Bangkok. However, we also accept piano tuning requests from outside Bangkok. For example, Hua-hin, Pattaya, Chon Buri, and etc. We also accept international clients from outside of Thailand.
Since the piano tuning procedure between an Upright and a Grand piano is the same, we charge a standard price of ฿2,400 Thai Baht for both piano types. However, this price is for clients in the Bangkok Metropolitan areas only. But outside Bangkok clients can also contact us to get a price quote.
How much time does it take to tune a piano?
A proper piano tuning will not take less than one and a half hours. However, it could also take up to three hours at most.
RECOMMEND A FRIEND PROMOTION
Recommend Pro Piano Tuner to a friend and get 20% off on your next piano tuning appointment. Get a discount for every friend you recommend.
When your friend books an appointment using the Coupon Code and puts you down as the person who recommended Pro Piano Tuner, you will get a 20% discount on your next piano tuning appointment.
The Piano Tuner Method
The traditional method is used in tuning the pianos. That is the "Aural Method". Also called "Tuning by Ear". While all other piano tuners in Thailand use a digital tuning meter, Billy Alcordo tunes the piano by ear. That is to say, no tuning meter is used.
The "Aural Method" is certainly considered the best method of piano tuning. Because it is purely based on the listening skills of the piano tuner. And also on his ability to effectively tune a piano depending on the piano's location.
MAIN SERVICES
The service fees listed below are only for clients within the Bangkok Metropolitan areas. However, customers outside Bangkok can always contact us for more details or price quotes.
Piano Tuning – ฿ 2,400
Condition Assessment – ฿ 1,000/hr
Piano Voicing – ฿ 1,500
Touch Calibration
Cleaning – ฿ 1,500
Sticking Keys Repair
Hammerhead Re-shaping
Loose Tuning Pin Repair
For other piano services and details that are not be listed above, please contact us.
BECAUSE YOUR PIANO DESERVES ONLY THE BEST
How to choose your piano tuner
There are things that a piano tuner should take into consideration when tuning a piano. For example, the location of the piano, acoustics of the venue, and harmonics are to be considered. A piano tuner with good listening skills can also detect these things. Whereas, a digital piano tuning meter might not. Therefore, a good piano tuner must have good hearing and listening skills. He must also have the proper piano tuning technique. Otherwise, he might just be doing more harm than good to your piano. So, you have to choose your piano tuner well.
We hope that the information that we provided above can useful to you. And can also help you in choosing your piano tuner. We also welcome any questions and inquiries you may have on this subject and are always ready to give you the best answers according to our experience. So please, do not hesitate to contact us.
While we strive for excellence, we always appreciate the feedback that we get from our clients. Because without them, we would not be able to continue improving our services.
Website by Network Inc,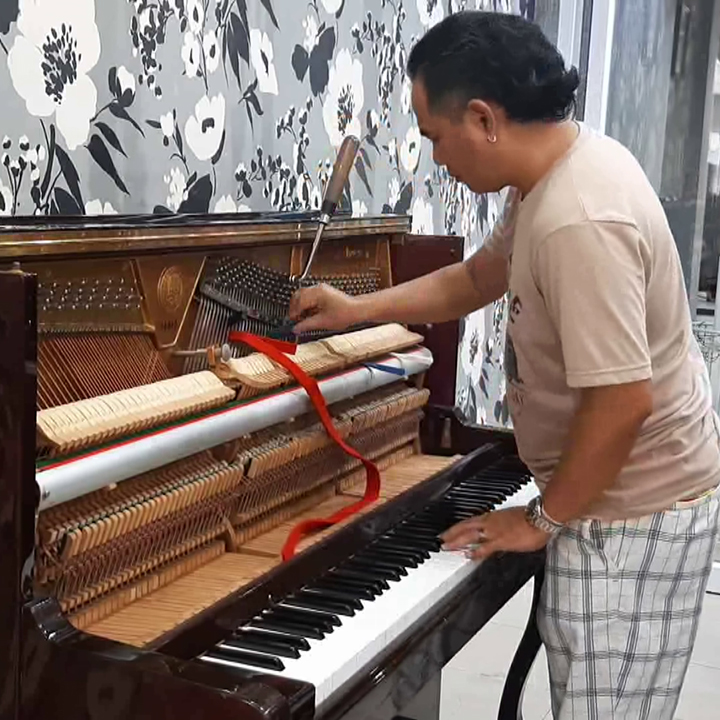 Become a piano technician and start building your own business!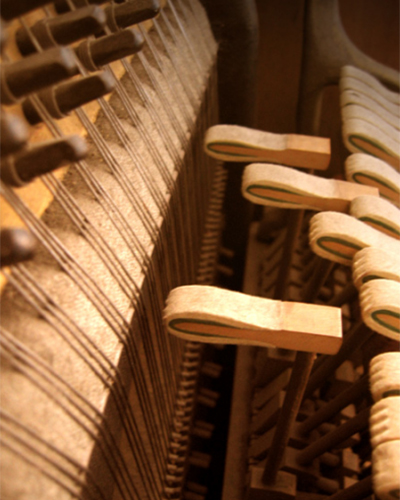 One-On-One Piano Tuning Lessons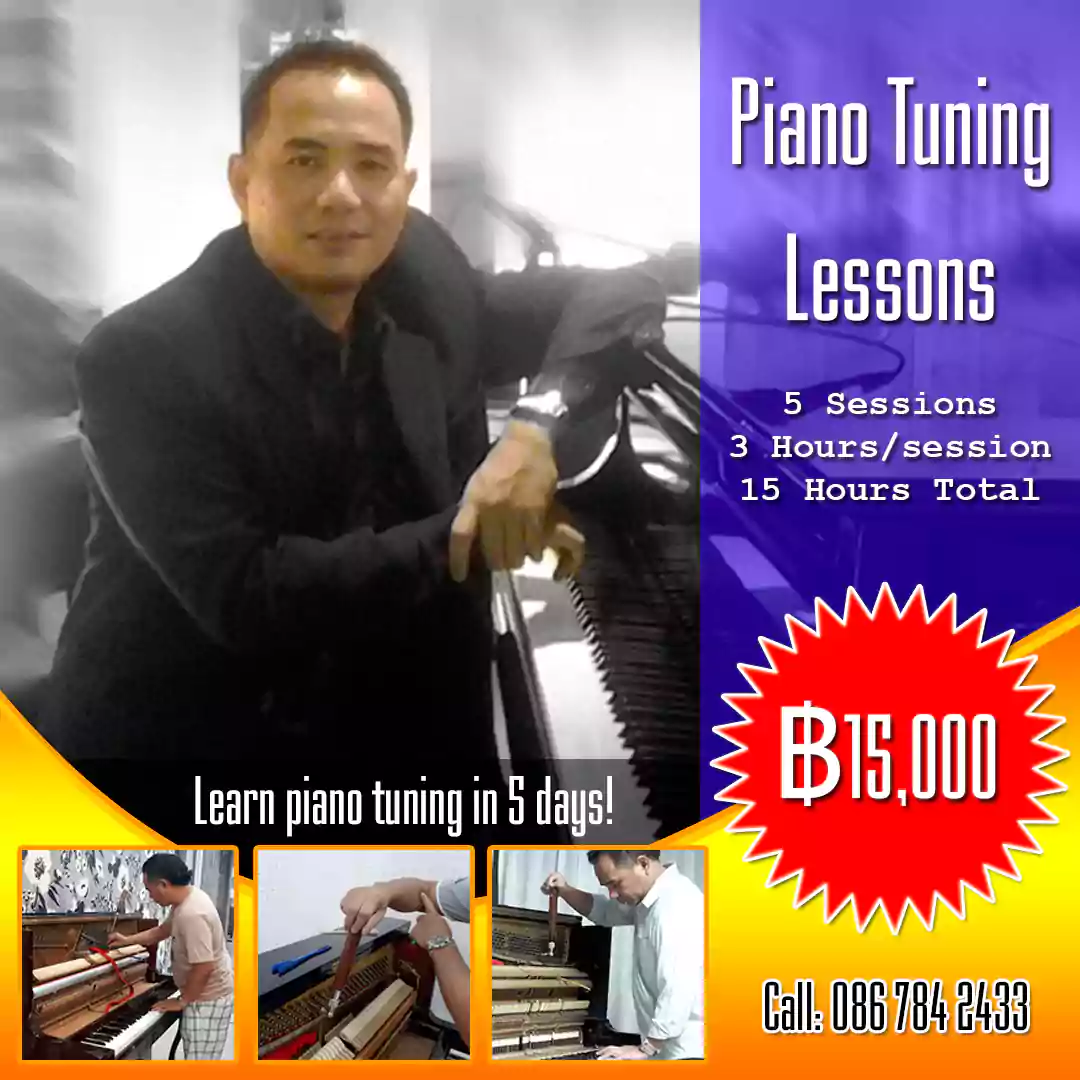 Learn professional piano tuning in just 15 hours. Start developing your skills in order to build your own business in piano tuning. In this business, quality is certainly very important. That is why learning from the best piano tuner in Bangkok is always a good start. So, contact us now and book your appointment for piano tuning lessons.
Become a piano tuner now!
Very affordable online courses. Only ฿ 3,000 Thai Baht. In addition, you will receive a certificate after you complete the online course. You can also study at your own pace. It also includes easy-to-follow instructions and visual aids. The course can certainly be completed in a month. However, we are giving 6 months of access to those who subscribe to our online course.
We offer a course for the two methods of piano tuning. Both Thai and English languages. We can also help arrange a piano for you to practice your piano tuning. So, no piano? No worries.
Follow us on Facebook for more information about Pro Piano Tuner.
While we accept online payments, we prefer payments in cash.