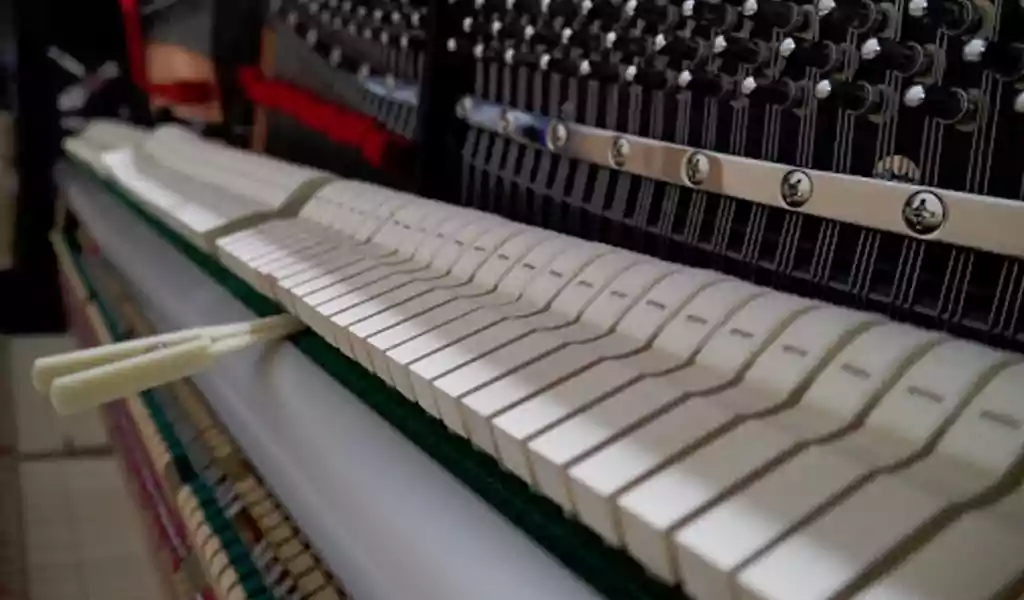 Piano Tuning Online Course
What is Piano Tuning?
Piano tuning is a trade skill. Since it is a trade skill, therefore, you can use it to build a career or a personal business. However, you will need to learn the proper steps and techniques on how to tune a piano. And you will need to develop your listening skills in order to tune a piano properly. We offer very affordable online courses. Furthermore, we offer a course for the two methods of piano tuning. But, it is up to you to decide which method is suitable for you. Modestly, the whole course can be completed in less than 1 month. However, we are allowing "One Year" access for those who subscribe to an online course. Furthermore, you will receive a "Certificate of Completion" from Pro Piano Tuner upon completing the online course.
There are two types of piano tuners. Firstly are the "Digital Piano Tuners" who use a digital device to set the temperament. And then secondly, are the "Aural or Traditional Piano Tuners" who use only one note as a reference to set the temperament. That is to say, without the need for a digital tuning device. Which type are you going to be?
Piano Tuning Courses Offered
Digital Method
฿8,000 (1 Year Access)
(Now Available)
Learn how to tune a piano using a digital tuner or a smartphone with a digital chromatic tuner application software. Using a professional digital piano tuner is best.
Very popular among those who wish to tune pianos as a hobby. There are also professional piano tuners that use this method. Since the tuning process is aided with a tuning meter, there is more visual dependence than ear dependence. Nevertheless, also an effective method in piano tuning.
Traditional Method
฿12,000 (1 Year Access)
(COMING SOON)
Learn how to tune a piano in the traditional method without using a digital tuner nor a smartphone with a chromatic digital tuner application software installed.
This method is the traditional method of tuning a piano. Also, it is considered the best method in professional piano tuning. Suitable for those who want to depend more on their listening skill. Therefore, it will require more concentration and ear training.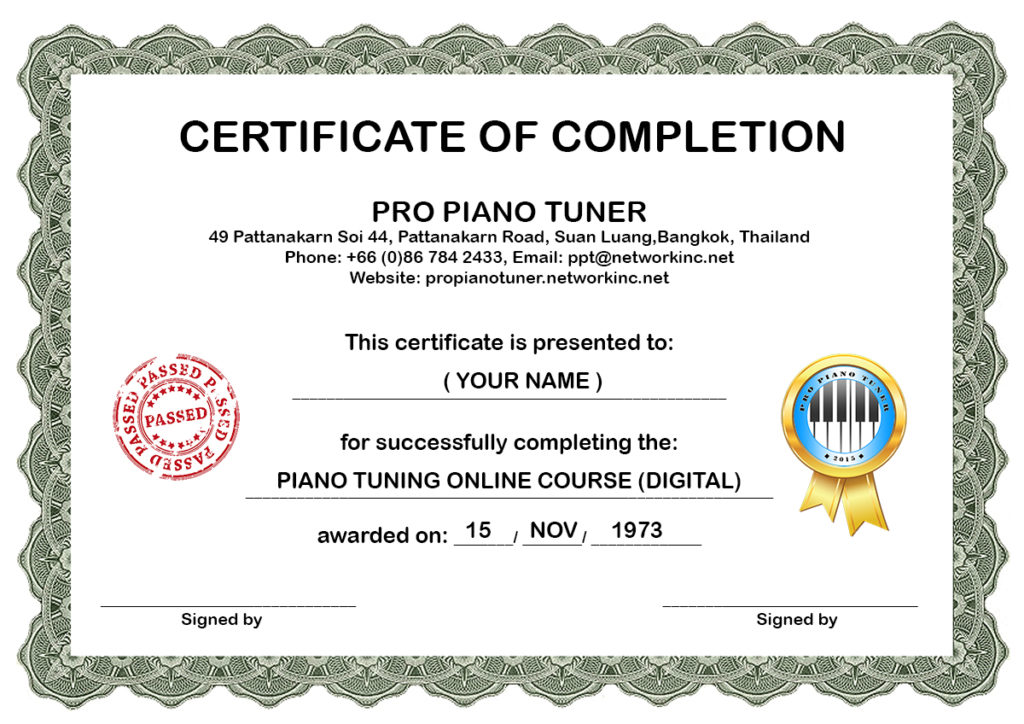 Pro Piano Tuner will provide you with a "Certificate of Completion". A certificate stating that you have successfully completed the Pro Piano Tuner Online Piano Tuning Course.
After 30 days from the start of your subscription, your can request to receive your Certificate of Completion.
REQUIRED TOOLS
It is very important that you have all the required tools to tune a piano. You can purchase piano tuning tools in online shops such as Lazada and Shopee. There are also other shops that sell piano tuning tools. Therefore, it should be easy to obtain the required tools for your study.
Tuning Fork/Pipe (Any instrument or device can also be used as a reference note to A440)
Chromatic Tuning Meter or Smartphone with Chromatic Tuner App installed. (

Professional piano tuning meter is highly Recommended

)
Tuning Hammer
Temperament Strip
Tuning Mutes (8 pieces)
Clip Mute (2 pieces)
IMPORTANT LINKS
We recommend that you visit the following links below before proceeding.
Visit our Facebook Page @ www.facebook.com/pianotunerbkk